BlackBerry BBM - Date & Time Stamps
Good afternoon guys.
Just a quick question whilst I wait for a couple of active test handsets to arrive next week.
But off the top of your heads is the Date & Time Stamps allocated to BBM chats set by RIMs servers or a local time set from the handset itself.
Thank you
Si
Posted : 03/04/2012 5:47 pm
Testing completed and weirdly but as suspected the Dates and Times are from the Handset and not RIMs servers.
Si
Posted : 04/04/2012 6:30 pm
If I'm not mistaken, a BB system clock does not sync to cell towers either.
Posted : 17/04/2012 7:47 am
Things have changed. BB can be enabled to auto sync with clock from a cell tower. It is on a case by case basis regarding a smartphones functionality and capability. Hope this helps.
Blackberry Manuals
http//docs.blackberry.com/en/smartphone_users/categories/?userType=1&category=BlackBerry+Smartphones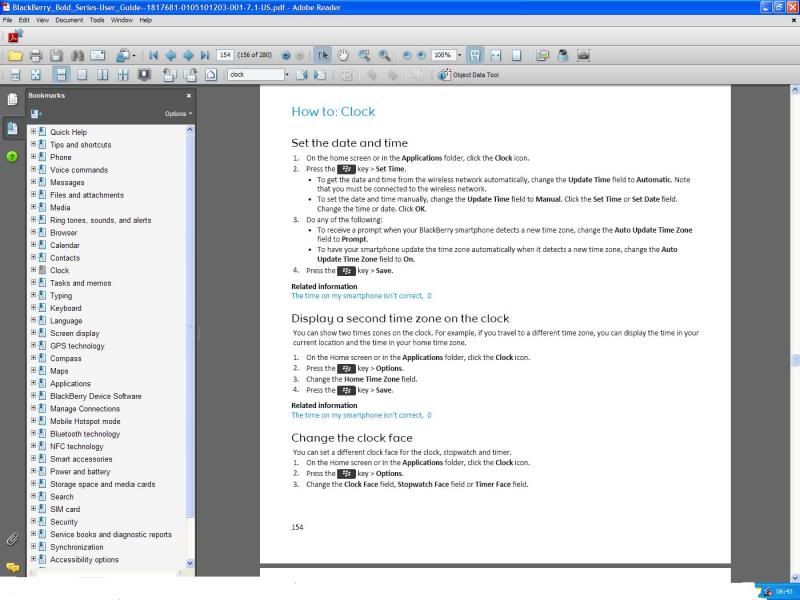 Posted : 17/04/2012 12:14 pm
Thank you very much for the responses guys.
In this instance that option wasn't used Greg, but it is good to know for future reference how easily it can be changed.
Si
Posted : 17/04/2012 7:48 pm